Flores & Associates Insurance Services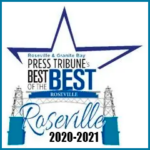 Joe Flores is an industry expert with real-world experience. Joe brings exceptional expertise in Medicare, and the Affordable Care Act (ACA), and he brings a multitude of Life Insurance options to the table. As a longtime resident of the Roseville area, he shares the same concerns you do regarding comprehensive life and medical insurance solutions as well as long-term financial planning strategies that include real estate investments and retirement.
Insurance and financial services for every phase of life
Have a Cup of Joe with Joe!
Comprehensive Insurance Solutions In Roseville
What Is The Value Of Your Home?
Knowing what a home is worth is the first step to buying or selling one. So analyzing what comparable homes in your area are valued at is key. Armed with that knowledge, we will effectively price the property to create a quick and profitable sale. The reverse is true if you're looking to buy.
Talk To Flores & Associates Insurance Services
We have the expertise to guide you through the most important decisions of your life. Contact us today and let us help you navigate all the many excellent insurance options available and help you to choose the ones that fit your needs – no matter whatever they are!